Hello and welcome to the 14th issues of Beijing Review.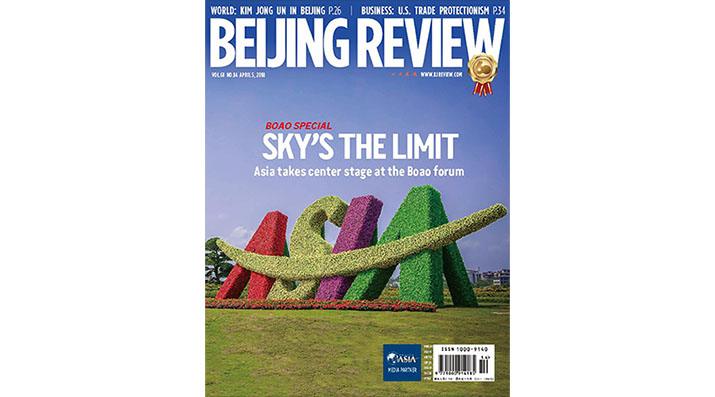 Photo by VCG
COVER STORY
Creating New Miracles in Asia shares how Asia, as well as the world, needs to be more open and connected in the face of rising anti-globalization sentiments and protectionism, according to Zhou Wenzhong, Secretary General of the Boao Forum for Asia. The upcoming Boao conference will bring together global leaders and experts to discuss how Asia can adapt to be more inclusive and balanced in the face of these global problems.
NATION
A Stress-Free Childhood explores the ways China is working to ease study burdens on primary and secondary school children caused by too much homework and too many extracurricular classes. From slashing heavy schooling and extracurricular loads to reducing complicated administrative procedures required of teachers, educators hope to help both students and parents.
BUSINESS
Trading Blows discusses ways China is determined to defend itself against U.S. protectionist moves by President Donald Trump. In addition to tariffs on steel and aluminum, he also approved tariffs on imports from China and restrictions on Chinese investment. China's moves include tariffs on goods across seven categories.
Copyedited by Pamela Tobey
Comments to ffli@bjreview.com