Hello and welcome to the 16th issue of Beijing Review.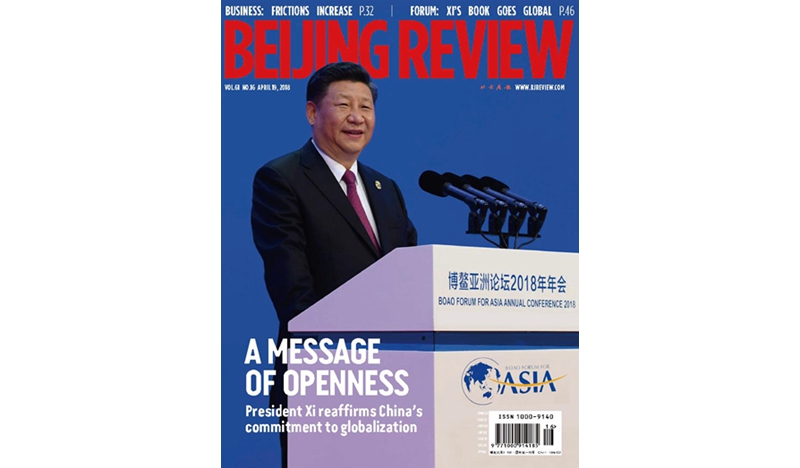 Photo by Xinhua News Agency
COVER STORY
Integration, Globalization and a Better World is about how President Xi Jinping reiterated China's commitment to further opening up in his keynote speech at the Boao forum. Measures are to be taken to broaden market access, create a better investment environment, strengthen protection of intellectual property rights and expand imports.
BUSINESS
Lost in Protectionism analyzes the proposed U.S. trade war against China. The U.S. actions will have to stand the test of economic rules, and are most likely to fail. China's national strength is big enough that it doesn't need to yield to Trump's tough style.
FORUM
An Admirable Volume explores the recent unveiling of multilingual versions of the second volume of Xi Jinping: The Governance of China during the London Book Fair. The new edition, together with Volume 1, represents the basic content and structure of Xi Jinping Thought on Socialism with Chinese Characteristics for a New Era.
Copyedited by Pamela Tobey
Comments to linan@bjreview.com