Hello and welcome to the 17th issue of Beijing Review.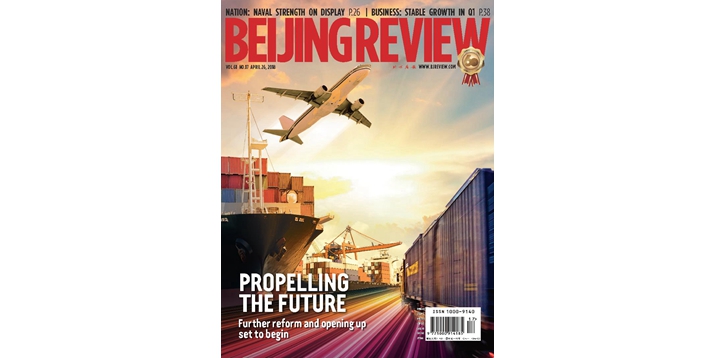 Photo designed by Cui Xiaodong
COVER STORY
Island of Vitality is about a new phase of opening up for Hainan Province. After 30 years of reform and opening up, Hainan is set to increase its pace, becoming a free trade zone in addition to its being an international center for tourism and green agriculture.
World
Back on Track explores the recent positive turn that China-Japan relations have taken with Foreign Minister Wang Yi's trip to Tokyo and the resumption of high-level economic dialogue. Ties will likely continue to be afflicted by complicated and sensitive historical and territorial issues.
Culture
Monsters in the Palace is about how Chinese children's book publishers are finding new ways to reach international readers, most recently at the Bologna Children's Book Fair in Italy. One book gaining international attention is Monsters in the Forbidden City, a series of tales about a young girl's adventures with mythical creatures in Beijing's Forbidden City.
Copyedited by Pamela Tobey
Comments to linan@bjreview.com