Hello and welcome to the 45th issue of Beijing Review.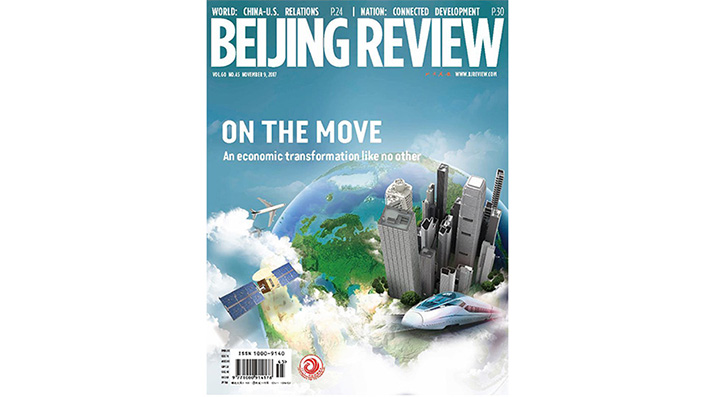 Photo by Wang Yajuan
COVER STORY
Trumpeting a New Era is about China's era of new development opportunities and what that will bring to Chinese citizens and the world. China's top priority is to pursue joint development with the world and continue its opening-up to promote quality trade and investment.
BUSINESS
New Retail Era focuses on new retail concepts involving e-commerce and China joining global retail competition. Alibaba launched its Global Shopping Festival in mid-October, to culminate on November 11, Singles Day. The company aims to restructure global supply chains and bring small businesses into the realm of globalization, and it dovetails well with the Belt and Road Initiative.
WORLD
Partnerships From a Fair Perspective is a story looking at the significance of U.S. President Donald Trump's upcoming state visit to China and its influence on bilateral relations. Since Trump's election, President Xi Jinxing has built friendly work and personal connections with him. While there are risks of misunderstandings, the frequent high-level exchanges illustrate the two countries' desire to cooperate and their mutual respect.
Copyedited by Pamela Tobey
Comments to linan@bjreview.com