Hello and welcome to the 39th issues of Beijing Review.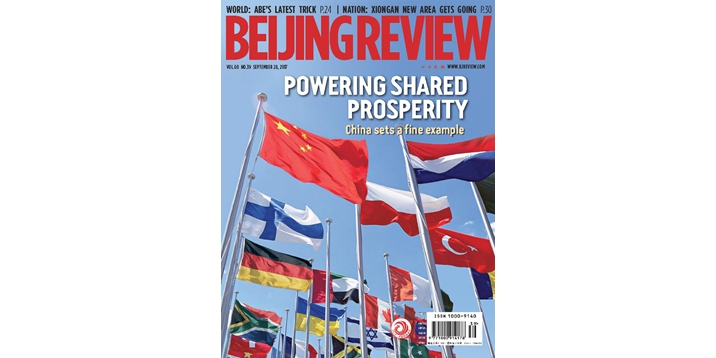 Photo by Wang Yajuan
COVER STORY
Solutions to Sustainable Development covers the nation's remarkable progress in protecting and improving its ecological environment over the past five years.
NATION
Taking Shape reports on how the development of Xiongan New Area, not far southwest of Beijing, is now getting into full swing.
Culture
Fever for Running is about this year's Beijing Marathon, which took place on September 17, we look at the increasing popularity of marathons in China.
Copyedited by Pamela Tobey
Comments to linan@bjreview.com