Hello and welcome to the 38th issues of Beijing Review.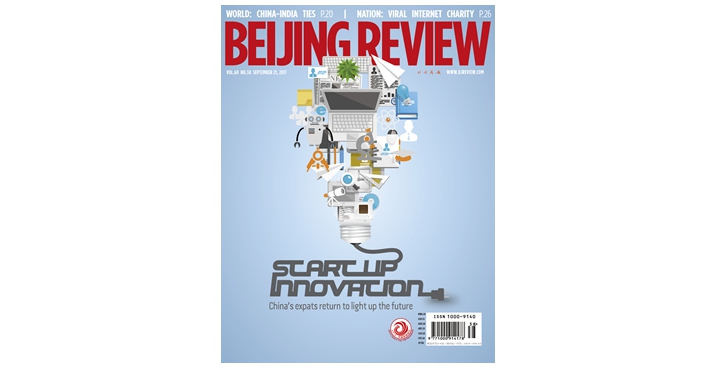 Photo by Wang Yajuan
COVER STORY
Return for Dreams is about overseas Chinese who are increasingly returning to their homeland to develop their careers. As more importance is being placed on science and technology in China, more opportunities are offered for those who have studied abroad. Do you know how many Chinese overseas students have returned to China by the end of last year?
NATION
Contributing to a Better Society is about charity in China. Public charity organizations are using innovative methods to raise money for their causes, through new online charity platforms developed by the top tech companies and mobile campaigns. New laws for better regulation of charities are encouraging more people to donate money as well as volunteer their time.
BUSINESS
A Widening Path Ahead is an analysis of China-India relations after the BRICS Xiamen Summit. Competition and cooperation will play a part in relations in the future, and both India and China should work toward a stable relationship.
Copyedited by Pamela Tobey
Comments to linan@bjreview.com