Hello and welcome to the 26th issues of Beijing Review.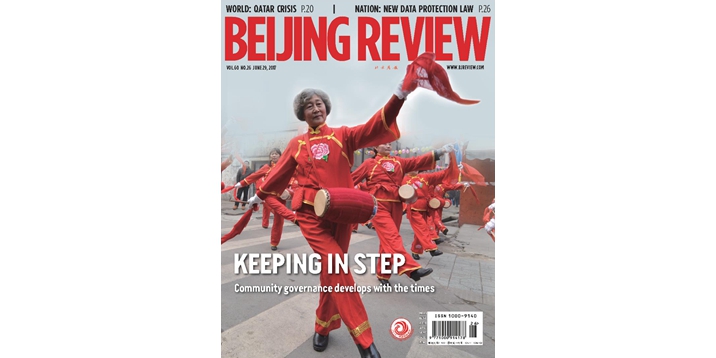 Photo by Cui Xiaodong
COVER STORY
Growing From the Grassroots concerns community governance in China, focusing on the successful model of the Binhu Century Community in Hefei, capital of east China's Anhui Province.
WORLD
Diplomatic Relations on Hold is an article on the current diplomatic crisis surrounding Qatar in the Middle East, following the decision of Saudi Arabia, Egypt and the United Arab Emirates to freeze diplomatic relations with the country.
CULTURE
Mobile Matchmaker is a piece on mobile dating apps in China, including Momo and Tantan, which can help lonely youngsters to find new friends and dating partners outside their regular socializing groups.
Copyedited by Dominic James Madar