Hello and welcome to the 24rd issues of Beijing Review.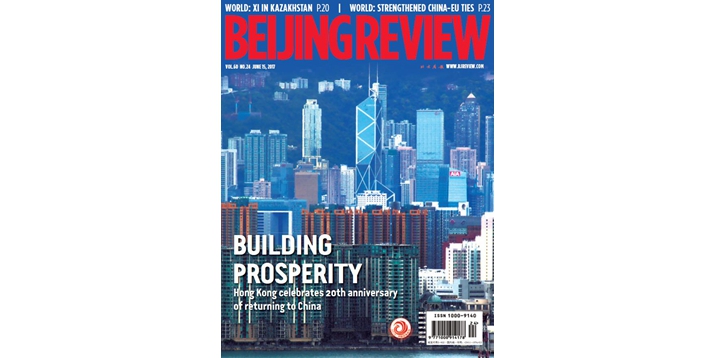 Photo by Wang Yajuan
COVER STORY
A Brighter Future is on the Hong Kong Special Administrative Region, which will celebrate 20 years since its return to China on July 1 this year, having been a British colony. Despite concerns at the time of the handover, Hong Kong has flourished under the "one country, two systems" policy.
NATION
Growing Up is a story on growing crops in urban areas. Although there is a lack of space, many people have been using their balconies and roof top gardens to cultivate small vegetable patches.
CULTURE
On the Up is an article on Chinese Web novels which are gaining popularity overseas due to online translation forums.
Copyedited by Dominic James Madar