Hello and welcome to the 23rd issues of Beijing Review.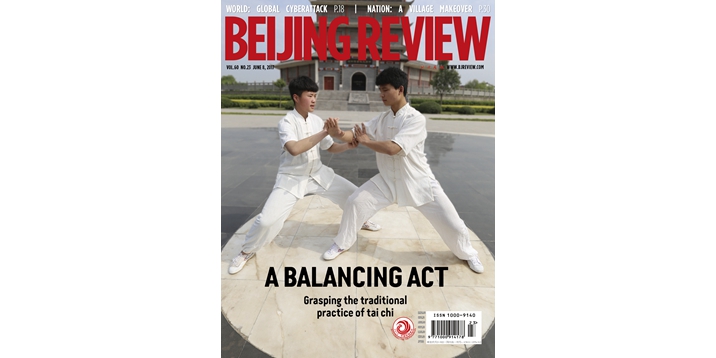 Photo by Wang Yajuan
COVER STORY
Never Too Old to Exercise centers on tai chi, a traditional practice in China which is spreading in popularity overseas. Regardless of its status as a martial art, tai chi has several health benefits.
NATION
The Transformation of a Village is a story on a Chinese village, Mutianyu, which lies very close to a section on the Great Wall. In recent years much of the sleepy village has been renovated.
CULTURE
Desert Groove is on a band called EZZA who recently played their first show in China.
Copyedited by Dominic James Madar