Hello and welcome to the 22nd issues of Beijing Review.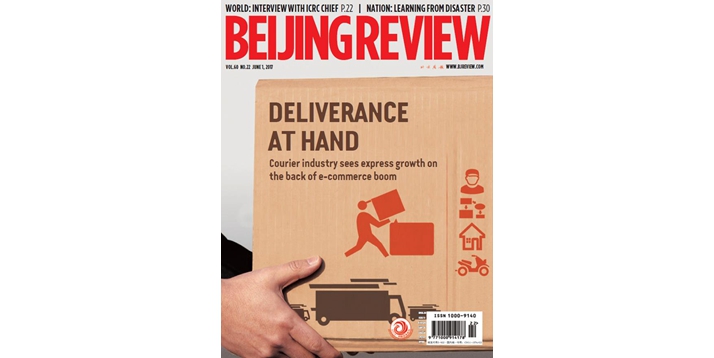 Photo by Wang Yajuan
COVER STORY
Faster, Cheaper, Stronger is about online delivery in China, which has increased markedly in recent years. The industry has developed in tandem with the boom of the online shopping industry.
NATION
Survive and Prosper features an article on a village primary school in Sichuan Province, which has been performing exceptionally, in spite of the debilitating earthquake which hit the area in May 2008.
EXPAT'S EYE
The Plant Ambassador is an Expat's Eye account from a Ghanaian who studies traditional Chinese medicine in Shanghai. He hopes such research can bring medical benefits to Ghana.
Copyedited by Dominic James Madar