Hello and welcome to the 21st issues of Beijing Review.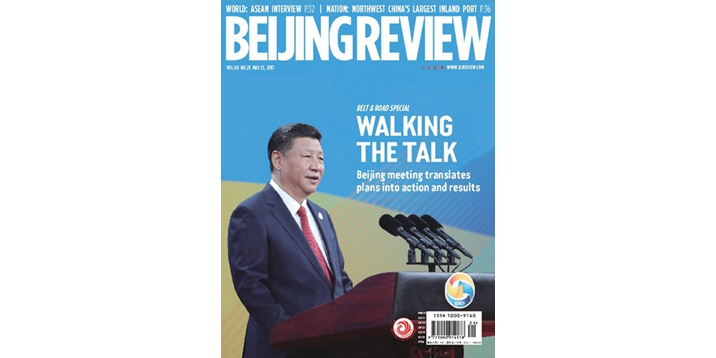 Photo by Cui Xiaodong
COVER STORY
Globalization 2.0 Envisioned is on the Belt and Road Initiative, which aims to connect regions of the world through win-win cooperation and common development.
CULTURE
Krav Maga Takes on China is a piece on Krav Maga, a type of self-defense system that has been gaining popularity in China.
ESSAY
The Will to Cooperate is an essay on Sino-U.S. economic cooperation, following the signing of a Comprehensive Economic Dialogue between the two countries.
Copyedited by Dominic James Madar