Hello and welcome to the 20th issues of Beijing Review.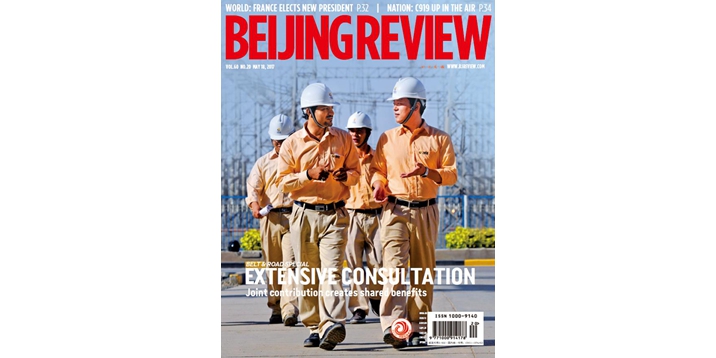 Photo by Wang Yajuan
COVER STORY
Linked In focuses on the economic and development benefits for people in Myanmar of a new pipeline transporting crude oil from Myanmar to China which was recently put into operation.
BELT & ROAD SPECIAL
Initiative With Add-ons is an interview with the New Zealand ambassador to China, who talks about what the Belt and Road Initiative means, not only for New Zealand, but for all the nations involved.
FORUM
Are Traditional Martial Arts Really So Weak? discusses the significance of the recent clash between mixed martial artist Xu Xiaodong and tai chi practitioner Wei Lei, which attracted much attention.
Copyedited by Chris Surtees