Hello and welcome to the 19th issues of Beijing Review.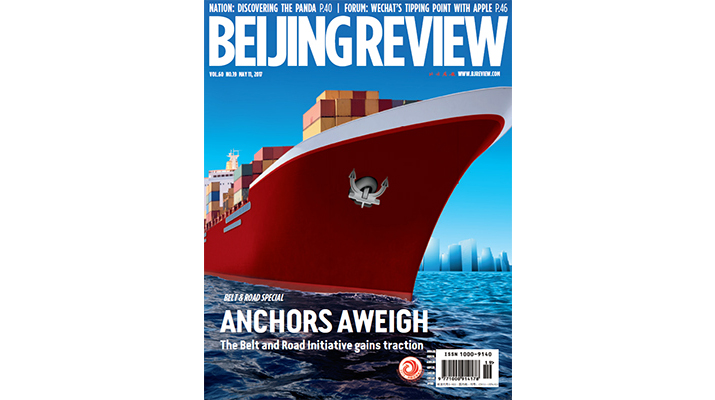 Photo by Cui Xiaodong
COVER STORY
A Boost to Regional Economies focuses on one of the jewels in the initiative's crown, so to speak, the China-Pakistan Economic Corridor, which is providing opportunities for economic growth and modernization in Pakistan, as the two nations cooperate on building a comprehensive range of bilateral economic links.
OPINION
Time to Get on the Road is an article by a foreign consultant on China, Michael Zakkour, who says the upcoming Belt and Road Forum for International Cooperation in Beijing is possibly this year's most significant diplomatic and business conference in China, as it offers an important opportunity for those not already involved to find out how the initiative will shape the future of regional and global trade, finance and business as well as diplomacy.
BUSINESS
Making Waves features on how overseas cooperation and expansion by state-owned shipping and logistics services company China COSCO Shipping will help improve maritime connectivity between China and other countries as well as promote both aspects of the Belt and Road Initiative.
Copyedited by Dominic James Madar