Hello and welcome to the 18th issues of Beijing Review.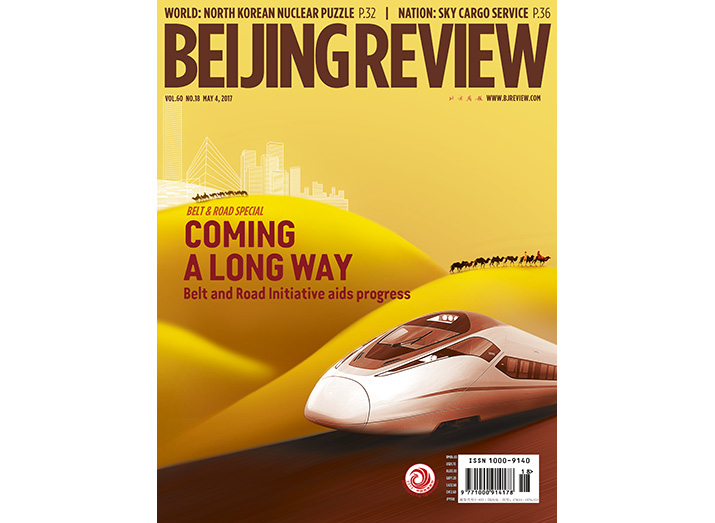 Cover design by Wang Yajuan
COVER STORY
Our theme this week is the Belt and Road Initiative, which comprises the Silk Road Economic Belt and the 21st-Century Maritime Silk Road. Several articles are dedicated to this Belt and Road Special, underlining how this initiative can spur development across many regions in the globe.
WORLD
Heading the Wrong Way? features U.S.-Russia relations. Despite the new U.S. administration, Cold War thinking still prevails in Washington; however for global peace there is a need for a more multi-polar world.
BUSINESS