Hello and welcome to the 14th issues of Beijing Review.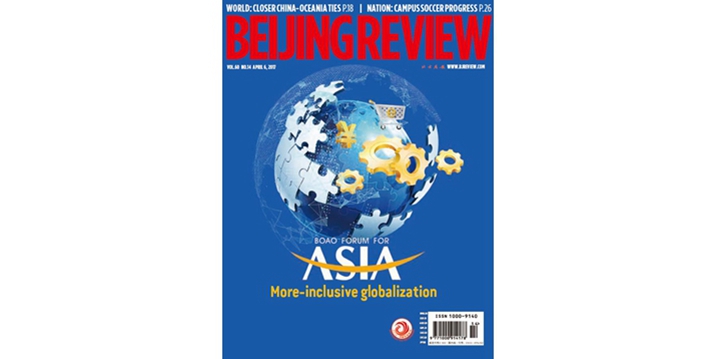 Photo by Wang Yajuan
COVER STORY
Taking the Economic Pulse is about the Boao Forum for Asia Annual Conference, which was held from March 23 to 26 in the city of Boao in south China's province of Hainan. The conference reaffirmed the commitment of China and other Asian nations to globalization in the face of growing protectionist sentiment.
WORLD
A New Deal on the Cards? is an article assessing the direction economic relations between China and the United States may take following Donald Trump's assumption of the White House. The new president is already pursuing a different economic path from the previous president in some respects.
CULTURE
Health Across the Himalayas is a piece on Chinese acupuncture in India, telling the tale of an Indian doctor who studied acupuncture in China in the 1980s before returning to his homeland to set up a practice.
Copyedited by Dominic James Madar