Hello and welcome to the 13th issues of Beijing Review.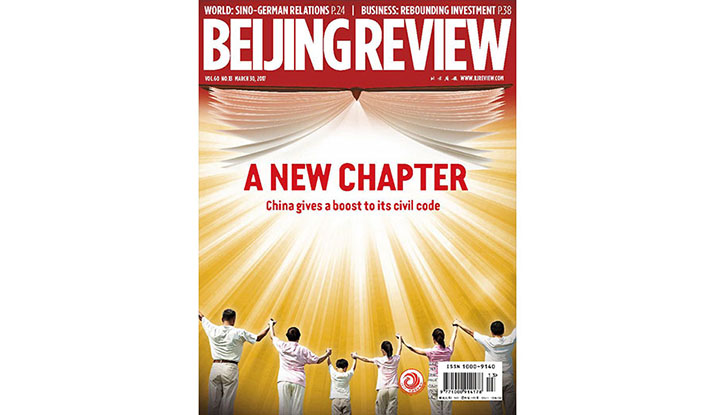 COVER STORY
A Legislative Milestone features an improvement of China's civil law system. The code incorporates laws on property, contract, tort liability, marriage and inheritance.
WORLD
Major Power Relations at Crossroads features a piece on Sino-U.S. relations and what trajectory this key bilateral relationship may take under the new Trump administration.
EXPAT'S EYE
On the Move tells the story of an expat's account on a foreigner's efforts to find the perfect apartment in Beijing. Unfortunately, he's still looking!
Copyedited by Dominic James Madar