Hello and welcome to the 12th issues of Beijing Review.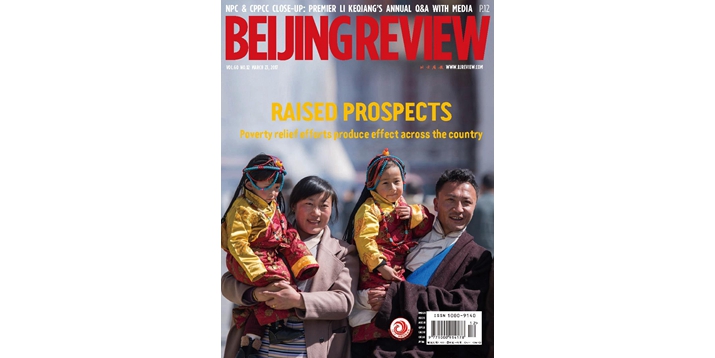 Photo by He Penglei
COVER STORY
The Golden Fleece is about China's poverty reduction target, which aims to rid another 10 million Chinese from poverty this year, in line with target for 2021 of achieving a moderately prosperous society free from poverty.
CULTURE
Ice Princess Finds Love in Beijing features an article on Turandot, a classic Puccini opera which was adapted by a Chinese director for sellout shows in Beijing last month.
NPC&CPPCC CLOSE-UP
The Miracle Isn't Over is a piece on China's economic miracle, written by the author of China's Super Consumers, which tracks the nation's astonishing economic growth over the last few decades.
Copyedited by Dominic James Madar