Hello and welcome to the 11th issues of Beijing Review.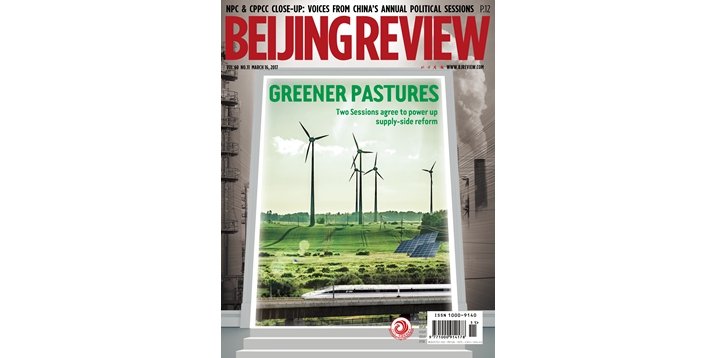 Cover design by Cui Xiaodong
COVER STORY
Hebei's Steel Resolve features China's ongoing supply-side structural reform, which it initially adopted in 2016 in order to address overcapacity and supply imbalance. The reform aims to further streamline and advance the Chinese economy.
NPC&CPPCC CLOSE-UP
The Big Diplomatic Picture is an excerpt of Foreign Minister Wang Yi's answers he gave to several reporters' questions at a press conference held during this year's Two Sessions in Beijing.
CULTURE
Telling Stories that Matter is an interview from China Pictorial with American Travis Knight on his debut film as director, Kubo and the Two Strings, which has won international critical acclaim.
Copyedited by Dominic James Madar