Hello and welcome to the 9th issues of Beijing Review.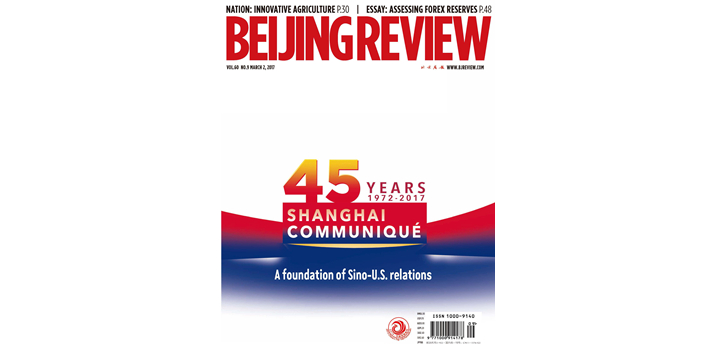 Cover design by Cui Xiaodong
COVER STORY
Accomplishment, Future Guide features the 45th anniversary of the Shanghai Communiqué, issued at the culmination of U.S. President Richard Nixon's historic China visit, which set the two countries on a path to normalizing relations. This communiqué forms part of the foundation of the Sino-U.S. bilateral relationship, arguably the world's most important.
WORLD
The Fallout from the Iran Nuclear Deal is a piece on the Trump administration's potential policy on Iran, following a period of tension, as the new president denounced the peace deal the Obama administration signed with Iran.
ESSAY
Understanding China's Forex Reserves is an essay on China's foreign exchange reserves, dismissing concerns on the level of capital leaving the country.
Copyedited by Dominic James Madar