Hello and welcome to the 8th issues of Beijing Review.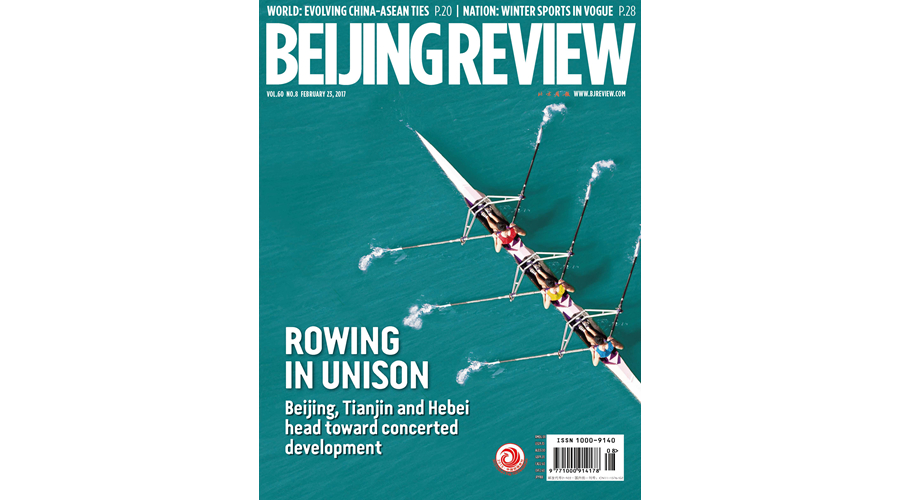 Cover design by Wang Yajuan
COVER STORY
Three Brothers Band Together features the synergy of the Beijing-Tianjin-Hebei corridor, known as Jing-Jin-Ji in Chinese, in order to enhance integration and promote better industry.
EXPAT'S EYE
Exploring Jilin's Winter Wonderland is an expat's eye account on a trip to Jilin to explore China's winter wonderland in the country's northeast.
NATION
Opportunity in Diversity is a piece on a Uygur farmer finding new work and opportunities in China's Xinjiang Uygur Autonomous Region.
Copyedited by Dominic James Madar