Hello and welcome to the 7th issues of Beijing Review.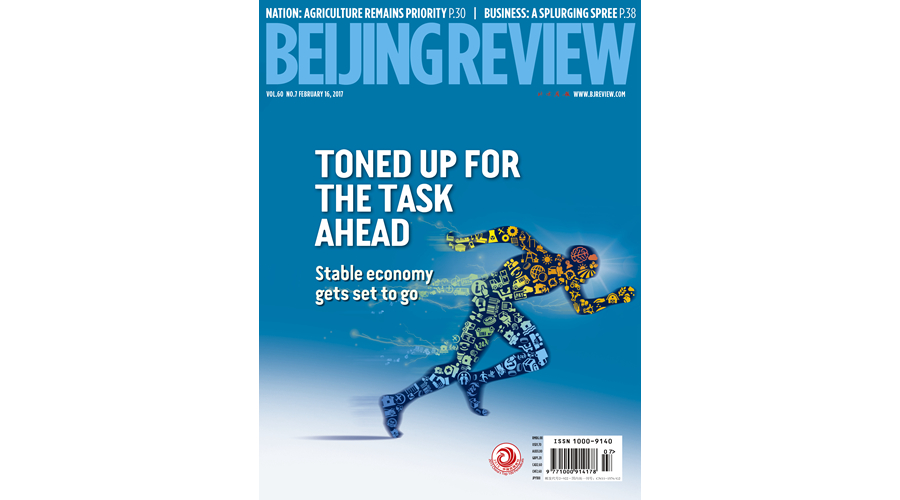 Cover design by Cui Xiaodong
COVER STORY
Exploring Opportunities Amidst Challenges is on China's economic performance for last year, following the release of official statistics. China registered a growth rate of 6.7 percent, falling within the government's target.
WORLD
Britain and Brexit: Any Clearer? is an article on Britain's ongoing negotiations to leave the European Union, after the Brexit referendum result last June.
EXPAT'S EYE
Clash of Cultures is an Expat's Eye account contrasting a personal Spring Festival experience in China with the tensions simmering in the United States.
Copyedited by Dominic James Madar