Hello and welcome to Beijing Review's 5th -6th issue.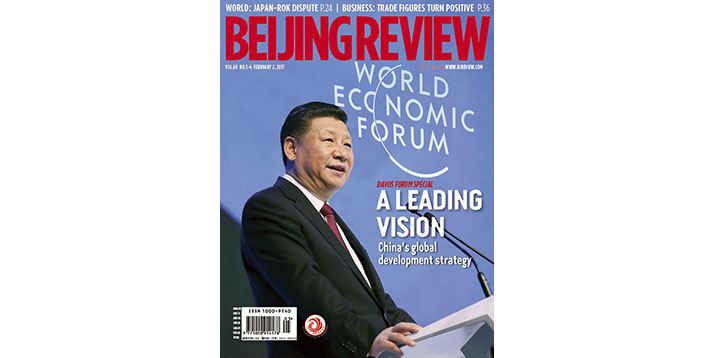 Cover design by Wang Yajuan
COVER STORY
A Clear Vision Amidst Uncertainty centers on globalization, which appears increasingly under threat in many regions of the world. Chinese President Xi Jinping resolutely defended globalization and the benefits of economic cooperation in his recent keynote address at the World Economic Forum in Davos.
NATION
Crossing Cultural Borders is on the Hui ethnic group, a Muslim minority group of China who plays an important role in building connections between China, Central Asia and the Middle East.
CULTURE
Welcoming the Year of the Rooster is a photo collection for the Chinese New Year, China's most important holiday, as we enter the Year of the Rooster.
Copyedited by Dominic James Madar
Comments to lifangfang@bjreview.com