Hello and welcome to the 1st issues of Beijing Review.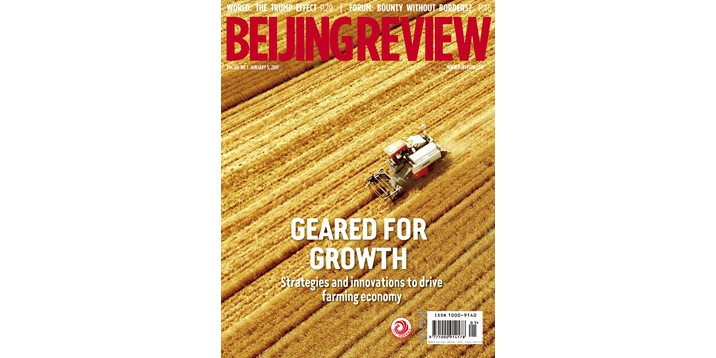 Cover design by Wang Yajuan
COVER STORY
The Way to Confidence features agricultural reform, which was reaffirmed at the Central Rural Work Conference in December 2016. Since the late 1970s, China has engaged in many reforms to boost productivity and efficiency in farming as well as other industries.
CULTURE
Lessons from a Bound Past is on the old practice of foot binding that was forced upon many women in China. Although this archaic tradition that inflicted pain and misery on millions of women has long been outlawed, it is important to remember and learn from the mistakes of history.
ESSAY
Goals for a Global Economy is an article assessing the health of the Chinese economy. Though domestic growth remains on track, there are problems to tackle as well as much uncertainty in the global economy, in which China continues to play an increasingly prominent role.
Copyedited by Dominic James Madar