Hello and welcome to the 51st issues of Beijing Review.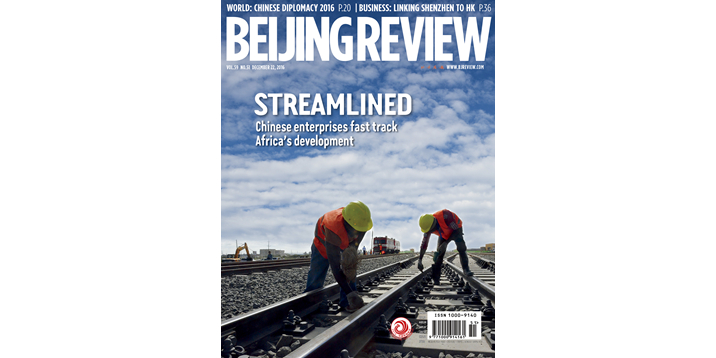 Cover design by Wang Yajuan, photo by Chen Ran
COVER STORY
Our theme this week is Chinese-African relations, with one of our stories—From Aid to African-Made—about Chinese companies in East Africa and the shift from aid-based to sustainable development on the continent at large.
WORLD
Can Tillerson Improve U.S. Foreign Policy? is a piece on Donald Trump's appointment of Rex Tillerson to the position of secretary of state. Though controversial in some aspects, it may encourage a change in U.S. foreign policy.
BUSINESS
All Roads Lead to Beijing is an article on the ongoing development of the Belt and Road Initiative and the obstacles China faces considering the global climate of protectionism and nationalism.
Copyedited by Dominic James Madar