Hello and welcome to the 43rd issues of Beijing Review.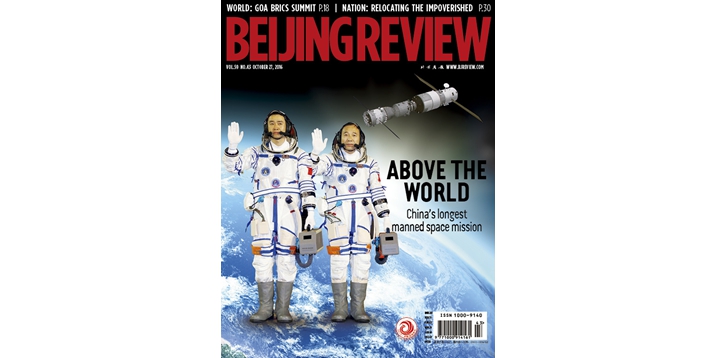 Cover design by Cui Xiaodong
COVER STORY
Our cover story for this week Scaling New Hights is on China's latest space adventure, which saw the nation's Shenzhou 11 spacecraft dock with the space lab Tiangong-2. China has embarked on its longest manned space mission yet.
CULTURE
An Ice-Breaking Trip is on Philippine President Rodrigo Duterte's recent state visit to China. The new president has chosen to seek a dialogue with the country as relations between the two states look set to improve.
BUSINESS
Property Market at Crossroads is an article assessing the sky-high property prices in first-tier Chinese cities and the potential measures that could be taken to cool the market.