Hello and welcome to the 39th issue of Beijing Review.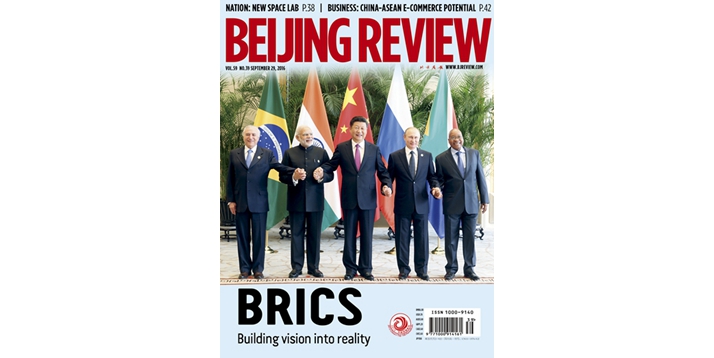 Cover design by Wang Yajuan
COVER STORY
This week is a BRICS special in acknowledgement of the upcoming BRICS Summit in October, with a cover story named Brick by Brick. The five members—Brazil, Russia, India, China and South Africa—represent some of the largest emerging economies on the globe.
BUSINESS
Electronic Trade Boom is a piece on another bloc of countries—on the rapid expansion of e-commerce between China and ASEAN.
NATION
Leaving planet earth behind for a moment, we also feature a story, A Heavenly Palace, on China's launch of Tiangong-2, the nation's 2nd space lab, underlining the progress made in the nation's space program.