Hello and welcome to the 38th issue of Beijing Review.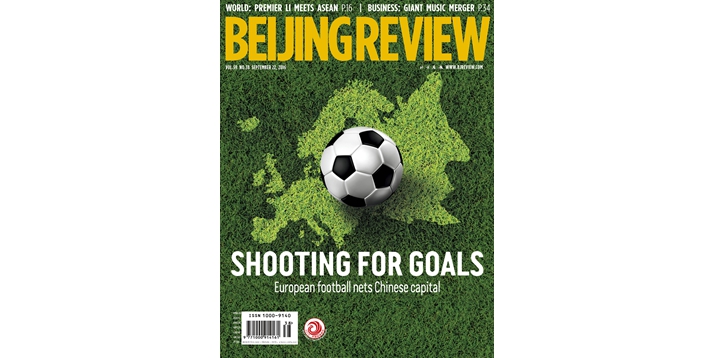 Cover design by Wang Yajuan
COVER STORY
Bought in China assesses the recent spate of Chinese investment in European football and whether this can help the nation to become more competitive in the sport.
NATION
Net Effect is a piece about online hospitals in China and the quality medical services they can bring. This is part of the government's Internet Plus strategy to allocate medical resources as widely as possible.
OPINION
Working Together to Solve Overcapacity is on the ongoing global issue of overcapacity and what can be done to address the problem.