Hello and welcome to the 37th issue of Beijing Review.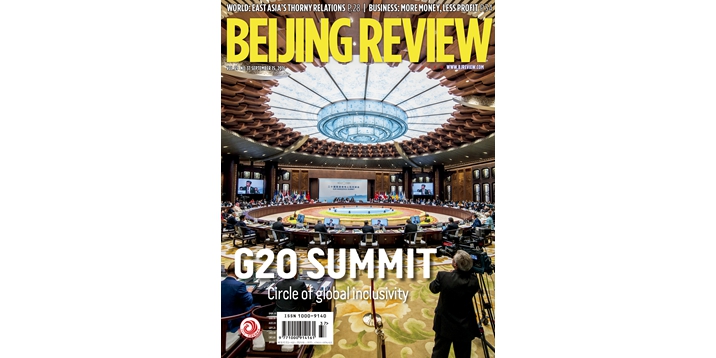 Cover design by Wang Yajuan
COVER STORY
Our theme, continuing from last week, concerns the recently concluded Hangzhou G20 Summit. G20 on Trade: 'Open Sesame' reports on business and political leaders at the summit standing up for free trade and attempting to counter the anti-globalization movement.
CULTURE
White Collar Dilemma is on the long working hours of Chinese white-collar workers. The effects of working such arduous schedules manifest themselves in a number of ways, including increasing stress levels and deteriorating health.
BUSINESS
Bigger, But Better?, a piece on China's global companies. Despite the nation having more enterprises listed on the Fortune Global 500 than ever before, the average profitability of these large Chinese firms lags behind the global average.