Hello and welcome to the 35th issue of Beijing Review.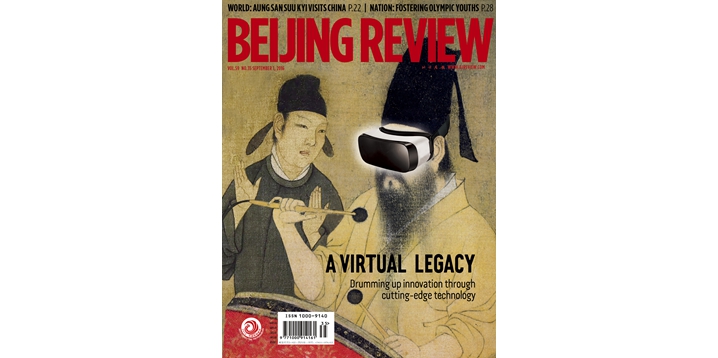 Cover design by Wang Yajuan
COVER STORY
Visualizing an Alternate Reality focuses on the cutting-edge technology of virtual reality and what it can bring to modern society. Despite lagging behind some Western nations for many decades in innovation, China's rapid development has elevated the nation to a world leader in some fields.
NATION
After the Party is on the legacy and impact the Olympic Games can have in inspiring China's younger generation.
CULTURE
Accidental Choice, Destined Career tells a story on an American "spokenologist" and his upcoming book in September, helping learners gain a good command of spoken English through revolutionary techniques.