Hello and welcome to the 30th issue of Beijing Review.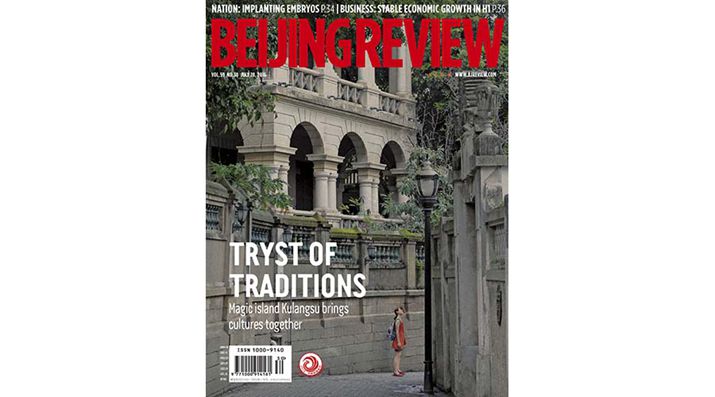 Cover design by Cui Xiaodong
COVER STORY
Our theme for this issue is the beautiful city of Xiamen in southeast China. One of the cover stories, Island of Magic, looks at the magical island of Kulangsu, which is applying to become a UNESCO world heritage site.
NATION
Frozen Backups is a piece on infertility treatment in China, with a woman successfully giving birth to an embryo she had frozen 18 years ago. That's quite some time to be frozen.
WORLD
A Failed Coup focuses on the failed military coup in Turkey and where the country now finds itself.
Copyedited by Dominic James Madar
Comments to chenran@bjreview.com