Hello and welcome to the 29th issue of Beijing Review.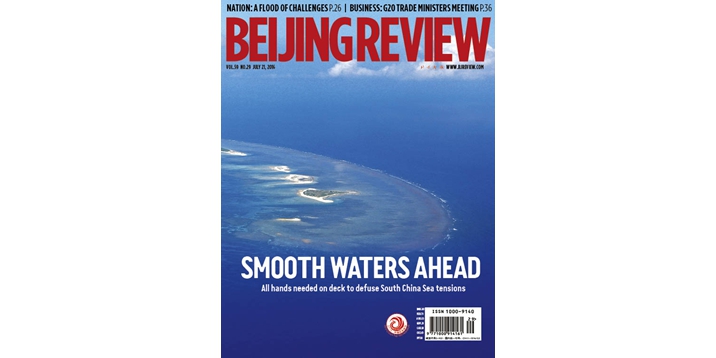 COVER STORY
The South China Sea is the focus of our cover story A Way Through the South China Sea. Though China does not accept the ruling, there is hope that China and the Philippines can resolve the dispute through bilateral negotiations.
NATION
Third Pole Seeks Progress is an article on the Tibet Development Forum held recently in Lhasa, the "roof of the world".
EXPAT'S EYE
Adapting to China is a piece by a Sudanese expat who has been living in China for the last 7 years. After initially studying Chinese, he is now a worker here.