Hello and welcome to the 26th issue of Beijing Review.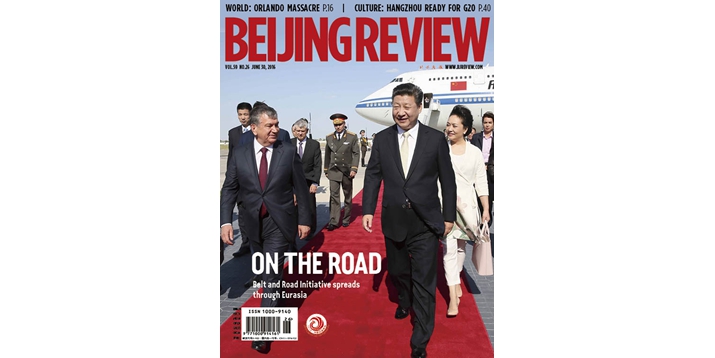 Chinese President Xi Jinping and his wife Peng Liyuan are welcomed upon their arrival at Bukhara, Uzbekistan, on June 21 (XINHUA)
COVER STORY
Visits of Opportunity looks at Chinese President Xi's recent visits to Serbia, Poland and Uzbekistan in a bid to push forward China's Belt and Road Initiative.
NATION
Valuable Information focuses on Fenda, an online platform which operates in association with WeChat. People can pay 1 yuan to hear various cyber stars and celebrities answer a particular question.
OPINION
Bilateral Relations Intact Amid Debt Issues covers the debt issue in Venezuela and the possibility of the Latin American country defaulting.