Hello and welcome to the 25th issue of Beijing Review.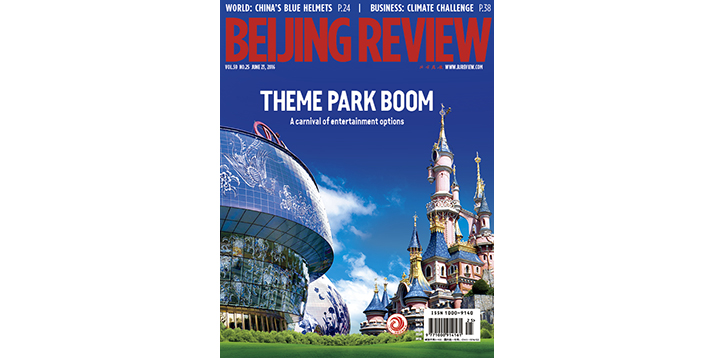 Cover design by Cui Xiaodong
COVER STORY
This week we have a theme of theme parks. Amusement Park Mania focuses on the surge in popularity of amusement parks in China, as investors scramble to join the action.
WORLD
The Human Cost of Peacekeeping focuses on the dangerous and selfless role of peacekeepers in Mali. China has contributed many people to this quest in a bid to achieve stability in this conflict riddled region.
NATION
My Home, Your Hotel is a piece on the booming B&B industry in China, reflecting the desire of many people to escape hectic city life.