Hello everyone and welcome to the 22nd issue of Beijing Review.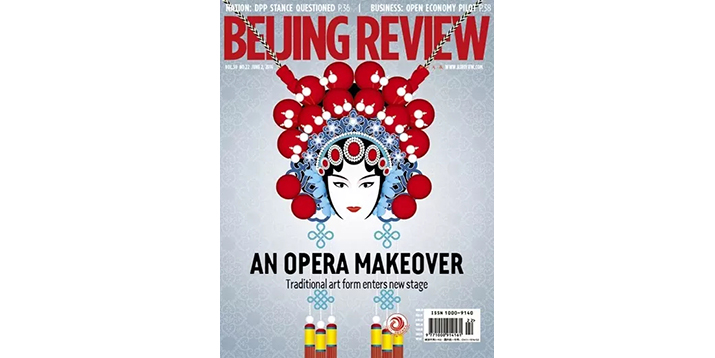 Cover design by Wang Yajuan
COVER STORY
Our theme for this week is Chinese Opera and our cover section features three stories. Keep the Show On takes a close look at the traditional art form and its place in contemporary China.
CULTURE
Expo Highlights Opportunities is on the book expo in America and the increasing exchange of literature between China and the United States.
EXPAT'S EYE
A Robot Cooked My Goose! is on a breathtakingly efficient chef in Beijing, able to chop noodles with inhumane speed and precision. He is apparently building quite the fan club, yet refuses to pose for photos. It may have something to do with his mechanical nature!