Hello and welcome to the 23rd issue of Beijing Review.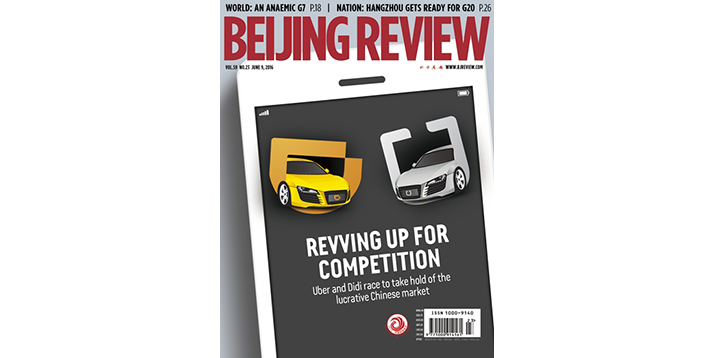 Cover design by Cui Xiaodong
COVER STORY
Hailing the Future investigates the spurt in popularity of online hailing-apps such as global market leader Uber and China's very own Didi. Both companies are investing eye-catching levels of money here.
WORLD
Toward a Multipolar World is an interview from American Clifford A. Kiracofe, who once sat on the U.S. Senate Committee on Foreign Relations. Check out this man's colorful opinions on the U.S.-China relationship and the potential of a multipolar world.
MARKET WATCH
How Should China Cope with U.S. Interest Rate Rise? is on the possible impact on China if the Federal Reserve decides to hike interest rates later this year.