Hello and welcome to the 21st issue of Beijing Review.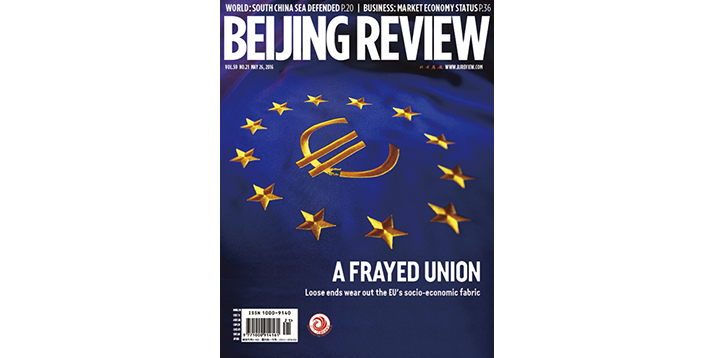 Cover design by Wang Yajuan
COVER STORY
Seeking Refuge looks at the continent's refugee crisis and the recent agreement between the EU and Turkey.
WORLD
Fabricated Claims in the Sea is about the South China Sea and the history behind these islands.
NATION
Teaching Behind a Screen focuses on the rise in popularity of online teaching, which can result in lucrative salaries for "star teachers."
Copyedited by Dominic James Madar
Comments to chenran@bjreview.com