Welcome to the 24th issue of Beijing Review.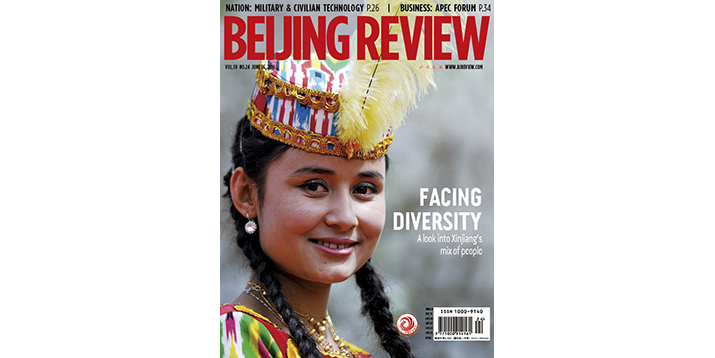 Cover design by Wang Yajuan
COVER STORY
Discovering Xinjiang looks at ethnic and religious diversity in Xinjiang, home of the Uygurs and China's largest region situated in the far northwest: a terrain covered by mountains and sand.
BUSINESS
The Age of E-Agriculture looks at the rise of E-agriculture, where the traditional industry of farming meets the modern world of the Internet, as farmers look to sell their crops to online buyers.
WORLD
To Leave or Not to Leave looks at Britain's upcoming referendum on whether it will vote to leave or stay in the European Union.