Hi and welcome to the 20th issue of Beijing Review.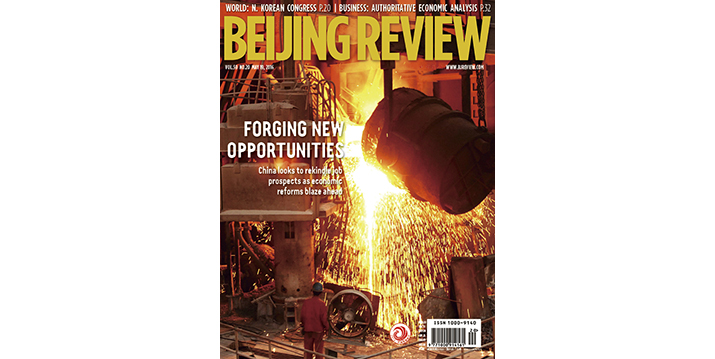 Cover design by Cui Xiaodong
COVER STORY
Into the Crucible looks at the economic restructuring taking place in China, as it shifts towards a more hi-tech and service-based economy from its manufacturing-dominated past.
WORLD
Illusory Progress focuses on Japanese Prime Minister Shinzo Abe's talks with Russian President Vladimir Putin. Abe was seeking concessions on the ongoing territorial dispute over four Pacific islands, but appeared to hit an iron curtain in Moscow.
NATION
Winemaking on the Roof of the World offers you a taste from the remote and mysterious region of Tibet on a local Catholic winemaking family. That's right, Catholic Tibetans, who harvest grapes and produce homemade red wine to sell and share.
Copyedited by Dominic James Madar
Comments to chenran@bjreview.com