Hello and welcome to the 18th issue of Beijing Review.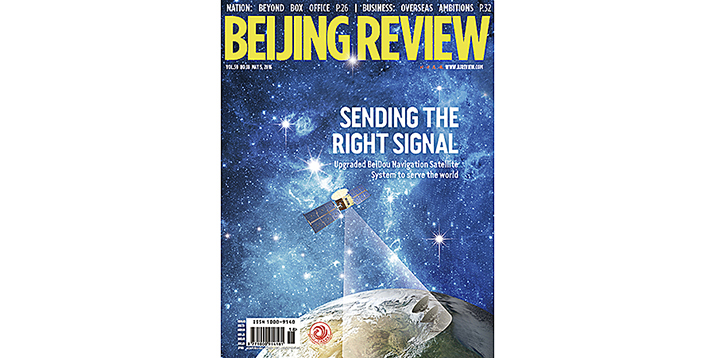 Cover design by Wang Yajuan
COVER STORY
The Sky's the Start: China's new satellite Beidou launched in March comes with a host of cutting-edge features, truly demonstrating the country's ability and potential as a space leader.
BUSINESS
Alibaba Powers Ahead focuses on the unstoppable rise of the company, recently overtaking a rather enormous corporate American giant to become the world's largest retail marketplace. Charismatic founder Jack Ma has also turned his attention to music streaming, healthcare, the media and even Hollywood. It appears the sky's the limit for Ma.
ESSAY
Putting Paris Agreement into Effect: Hopefully a greener future with some encouraging news on the Paris Climate Change Agreement. 175 countries have signed, including China and the USA. This may prove a significant step in tackling the problem.
Copyedited by Dominic James Madar
Comments to chenran@bjreview.com