Hello and welcome to the 17th issue of Beijing Review.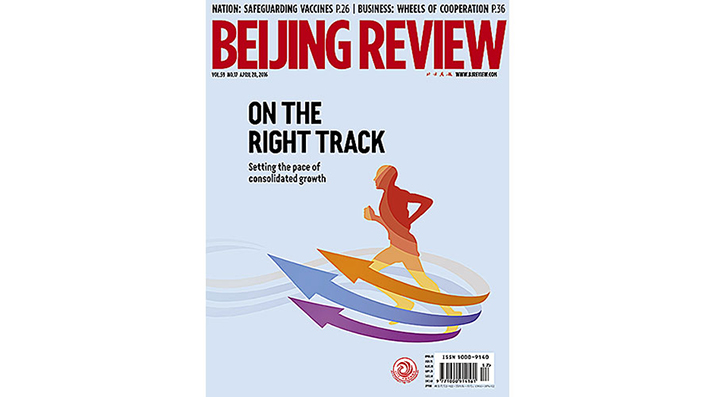 Cover design by Cui Xiaodong
COVER STORY
A Decent Kick-Off focuses on China's better-than-expected economic performance in the first quarter of 2016. This should come as welcome relief to the global economy in which China plays an increasingly prominent role.
NATION
A Matter of Life and Death is an uplifting interview from a top cardiac surgeon in Beijing. Liu Peng has worked relentlessly for over 30 years, barely seeing his family and never going on holiday, yet he's saved countless lives; though his dream was to become a soldier. The operating table is his battlefield.
CULTURE
A Comic Carnival is a light-hearted piece about a recently popular comic strip. The cartoon involves a pair of penguins on a ship.
Copyedited by Dominic James Madar
Comments to chenran@bjreview.com