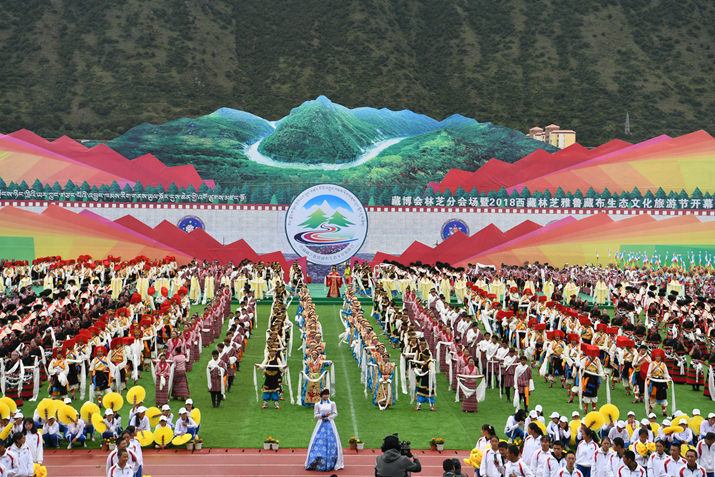 The opening ceremony of the 2018 Yarlung Zangbo Ecological Cultural Tourism Festival takes place in Nyingchi on September 9 (PAN XIAOQIAO)
With the theme, Fascinating Nyingchi, a Pure Land on Earth, the four-day 2018 Yarlung Zangbo Ecological Cultural Tourism Festival was held in Nyingchi, Tibet Autonomous Region, on September 9-12. As part of the Fourth Tibet Tourism and Culture Expo, Nyingchi's festival presented its beautiful landscape as well as unique ethnic culture, in an effort to attract more tourists and boost tourism's leading role in the local economy.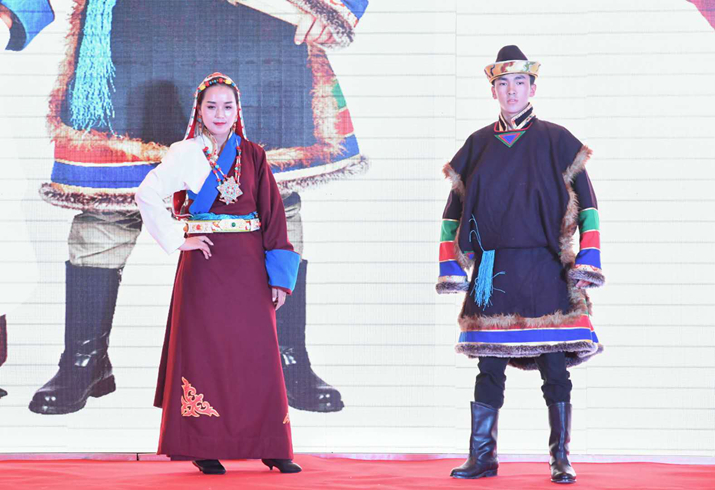 A fashion show is held to present the unique culture of local ethnic groups (PAN XIAOQIAO)
Given that the average altitude of Tibet is more than 4,000 meters, Nyingchi's average altitude of 3,100 meters often makes it the first stop for those who plan to tour Tibet as a transition to a higher part of the plateau. Laden with this natural asset, as well as its mild weather pattern, Nyingchi has gained more and more influence in Tibet's tourism industry in recent years.
The Nyingchi festival covered a series of activities, including local delicacy and special product exhibitions as part of a trade fair, trade talks, bonfire galas, ethnic fashion shows and dance performances, and a banquet featuring local matsutake mushrooms in stone pots. The trade fair hit a trade volume of 2.7 million yuan ($394,000).
Businesspeople exhibit their products during a trade fair (PAN XIAOQIAO)
The festival also included several forums where experts and scholars participated in discussions on how to best make use of Nyingchi's geological and regional advantages for local economic and overall development. These included the 2018 Tibet Trans-Himalaya International Cooperation Forum featuring the Belt and Road Forum on Trans-Himalaya Cooperation and the South Asia Standardization Forum, and the Tibetan Medicine Development Forum.
(Reporting from Nyingchi)
Copyedited by Rebeca Toledo
Comments to panxiaoqiao@bjreview.com