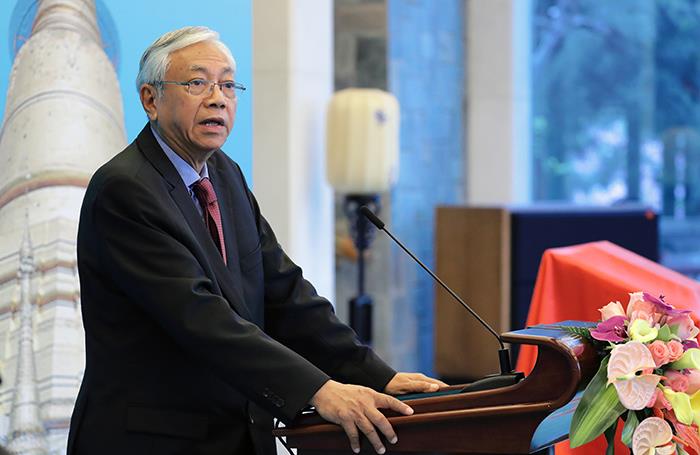 U Htin Kyaw, President of Myanmar, addresses the book launch ceremony (XU XUN)
"I hope that my father's work can play a positive role in China-Myanmar cultural exchanges," Myanma President U Htin Kyaw said in a speech at the book launching ceremony of Min Thu Wun's Affinity with China on April 9, 2017.
Min Thu Wun (1909-2004) is one of Myanmar's best known poets and literature critics as well as the father of the nation's president, U Htin Kyaw. During his lifetime, Min Thu Wun translated many works of classic Chinese literature, enabling Chinese literary thought to gain appreciation among Myanmar's literati. He also visited China in the 1960s.
Min Thu Wun's Affinity with China is a collection of Min Thu Wun's translations of classic and modern Chinese poetry, folk stories, comic dialogues, and his views on China, as witnessed during his visit.
"My father had a great interest in Chinese literature," U Htin Kyaw noted. "It's a great pleasure to attend this launch ceremony during my first visit to China." He also stressed that China and Myanmar are close neighbors, and the two peoples share a cultural bond.
The collection, both in Chinese and in Burmese, is published by Foreign Language Press (FLP), an international comprehensive publishing house under China International Publishing Group (CIPG).
CIPG Vice President Lu Cairong expressed his appreciation for Min Thu Wun and the book at the launch ceremony. "With his delicate words, Min Thu Wun built a bridge of communication between our two peoples," he said. "In terms of promoting bilateral friendly exchanges, he is a paragon for the literati of both countries."
Vice Minister of the State Council Information Office Guo Weimin, Vice Minister of State Administration of Press, Publication, Radio, Film and Television Wu Shangzhi, Chinese Ambassador to Myanmar Hong Liang, Myanma Ambassador to China Thit Linn Ohn, and officials from both nations were also in attendance.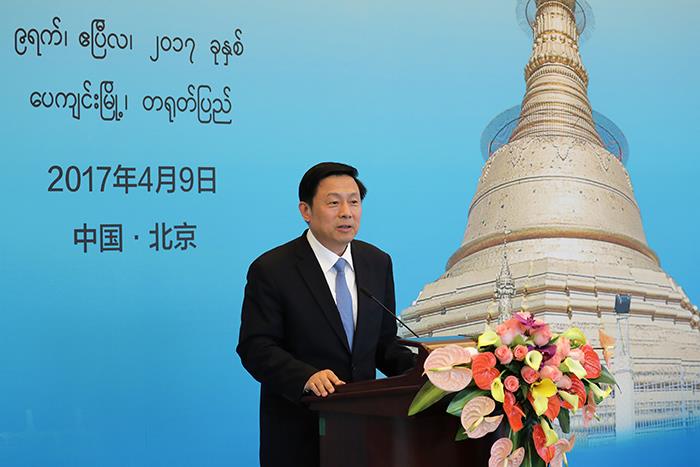 Guo Weimin, Vice Minister of the State Council Information Office, speaks at the ceremony (XU XUN)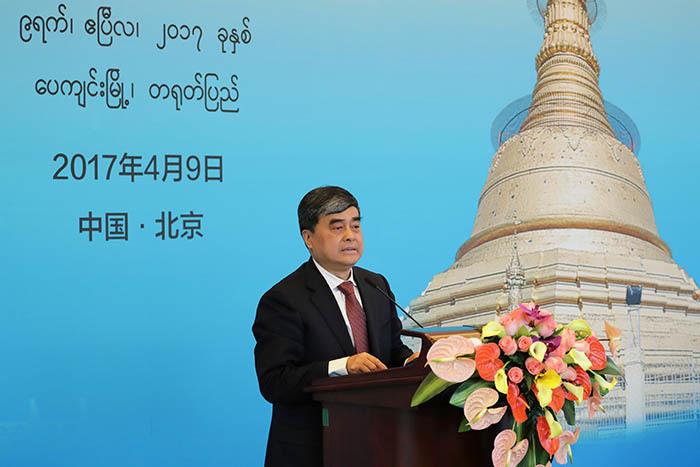 Wu Shangzhi, Vice Minister of the State Administration of Press, Publication, Radio, Film and Television, delivers a speech (XU XUN)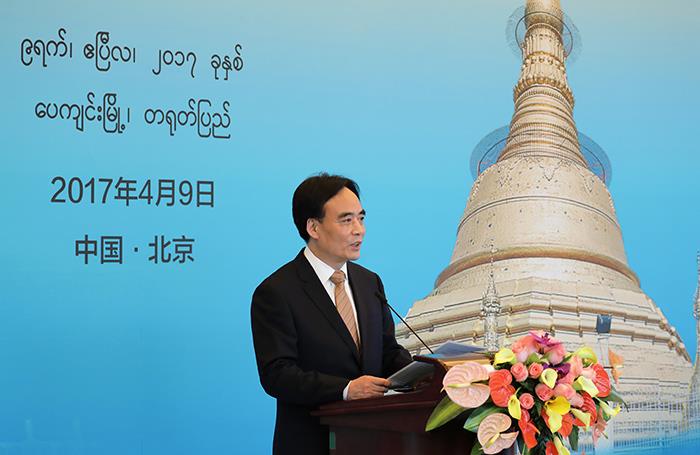 Lu Cairong, CIPG Vice President, makes a speech (XU XUN)
Guests attending the book launch ceremony (XU XUN)
Copyedited by Chris Surtees
Comments to luyan@bjreview.com