It was a red-letter day for Zimbabweans living in Beijing as they gathered in the AC Embassy Hotel to meet their legendary compatriot, Oliver Mtukudzi. Invited by the Appreciate Africa Network to celebrate its third anniversary, the renowned musician made his debut in China, traveling with his group and his wife Daisy.
The November 4 concert was also attended by African dignitaries such as the ambassadors of Zimbabwe and Botswana. Though the majority of the audience were Africans, Chinese aficionados also came to enjoy the musical style created by the Zimbabwean star, the Tuku. This unique music has multiple influences from the traditional African music: the Mbira, the Mbaqanga and the Jiti.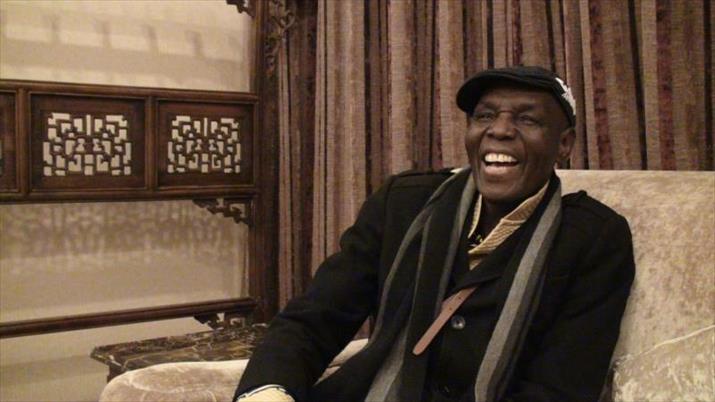 Oliver Mtukudzi (Photos by Rachel Richez)
After four decades in the music industry, Mtukudzi is an icon not only in Zimbabwe and Africa, but also an international musician who has performed in the United Kingdom and North America. While his music is loved, his lyrics are praised for their wisdom and universality. The musician's charisma has been reaffirmed by his appointment as the UNICEF goodwill ambassador for the Southern Africa region. He also holds an honorary Doctor of Philosophy degree in ethno-musicology and choreography from the Great Zimbabwe University.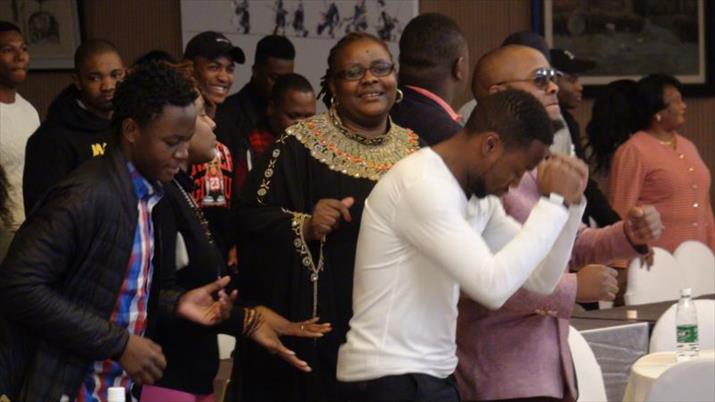 Zimbabweans in Beijing enjoy the show
When the 64-year-old stepped onstage, the audience still could not believe the legend was in front of them. They first stared in disbelief, filming every move of the musician, then slowly started dancing to the sound of the familiar songs until they were all singing along. After the concert, one thing was clear, the years and fame have not lessened Mtukudzi's passion. When asked by ChinAfrica if he still enjoyed performing as much as he did when in his 20s, a smiling Mtukudzi answered without any hesitation: "Oh yes! I can't run away from myself, I enjoy that."