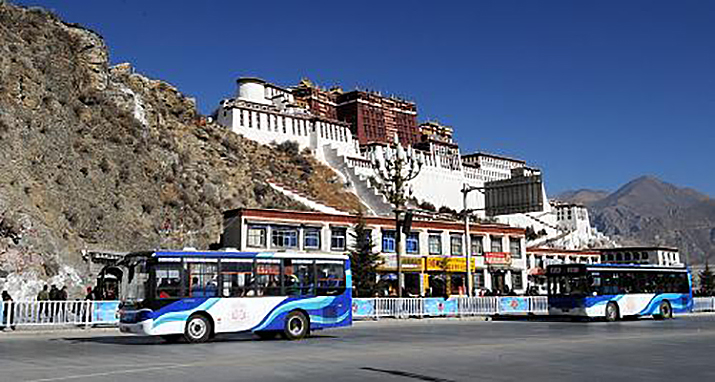 Buses pass by the Potala Palace in Lhasa (FILE)
Free WiFi will be available on all city buses and tour buses this year in Lhasa, capital of southwest China's Tibet Autonomous Region, a local operator said.
The service will be provided after a new traffic command center is put into use, said Cao Zhiming, chairman of the city's public transport company.
Passengers can also use a mobile app to check nearby bus stations and the arrival time of buses.
Lhasa authorities have pledged to spend 100 billion yuan ($15.5 billion) improving infrastructure, including roads, the airport and tourist destinations, in an attempt to double tourism revenue by 2020.
Tourism revenue in Lhasa has more than tripled in the past five years to an estimated 15.5 billion yuan last year, with tourist numbers rising an average of 23.3 percent each year.
(Xinhua News Agency April 10, 2016)