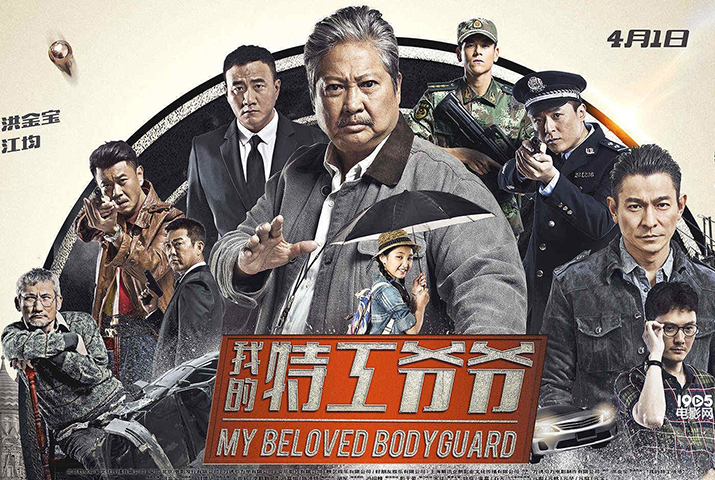 The movie poster of My Beloved Bodyguard (FILE)
China witnessed a box office of 584 million yuan, or about $90 million, over the three-day Qingming Festival that ended on April 4, representing a 20-percent increase year on year.
The domestic action film My Beloved Bodyguard topped ticket sales over the period nabbing more than 150 million yuan, closely followed by another Chinese action drama, Chongqing Hotpot.
The runner-up tells a story of three men who fail to make a success of an underground hotpot restaurant, who then stumble across a bank vault, while undertaking DIY excavations. The low-budget film has enjoyed huge success among audiences and is expected to knock the current champion of its perch.
Compared with domestic productions, the blockbuster Batman vs. Superman: Dawn of Justice only grossed about 80 million yuan, and ranks No. 4 after being defeated by the imported Zootopia.
Zootopia should have been left cinemas on the second day of the holiday, but the comedy animation has been allowed to run in cinemas for another two weeks. Released on March 4, it has so far made nearly 1.5 billion yuan in the month since its release.
(CRIENGLISH.com April 6, 2016)