Reflections on the Free Trade Zone
The achievement of the Shanghai Free Trade Zone (FTZ) during the past year is not only shown through the numbers—from how many companies have been set up there to how big the trade volume is. Rather, as the first pilot FTZ in China, it should be judged on whether its management system is complete and applicable to other locations
more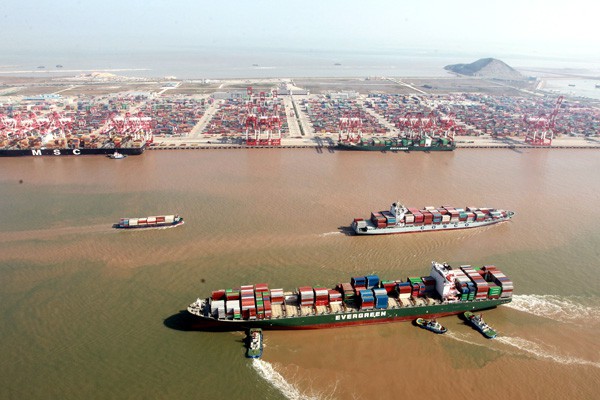 The Frontline of Reform
"The time to deliver a medicine sample from our company headquarters in the United States to our lab in Shanghai has been halved. Previously, receiving approval took two weeks or more, but now it only takes three days. The overall cost has been lowered by 25 percent," said Hu Jiangbin, General Manager for the Greater China region of the United States Pharmacopeial Convention (USP).
By virtue of an increase in production efficiency and an expansion in its business scope, USP's business revenue in China surged from January to August this year, three times that of the same period last year.
Full Story
Changes Brought About by the Shanghai FTZ
Game consoles—The PlayStation 4 or Xbox One are available through official channels in the Shanghai FTZ, after authorities lifted a decade-long ban on the production and sale of games consoles.
Foreign hospitals—Hospitals solely funded by foreign investors are allowed in the FTZ. Over 20 foreign hospitals are waiting to grab a share of China's massive healthcare market.
Overseas education—Foreign-funded trading institutions and vocational schools are allowed in the Shanghai FTZ, which allows ordinary Chinese to attain an overseas education without leaving the country.
Cheaper online shopping—Chinese consumers are able to buy U.S. products directly from Amazon.com, as the e-commerce giant plans to launch a direct mailing shopping website in the fourth quarter and to build warehouses and distribution centers in the FTZ.
more
Shanghai FTZ's First Year
September 16: Detailed guidelines released to support capital markets.
July 1: The 2014 version of the negative list is introduced, with restrictions cut by more than 25 percent.
March 1: The PBC removes the upper limit of deposit rate for small-amount deposits in foreign currencies.
February 18, 2014: Cross-border yuan payments introduced for institutions.
October 9: Procedures simplified for FTZ customs declarations.
September 30: Release of the 2013 version of the negative list.
September 29, 2013: Official launch of the China (Shanghai) Pilot Free Trade Zone.
more