Eurasian Innovation
Chinese Premier Li Keqiang's recent trip to Europe was a fruitful one. Apart from signing a series of agreements on economic and trade cooperation, its biggest highlight was the laying of the practical foundations of the new China-Europe innovative partnership
more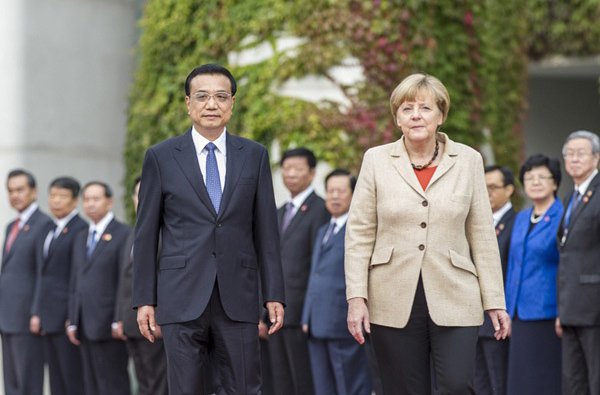 Innovative Diplomacy
Chinese Premier Li Keqiang paid an official visit to three European countries—Germany, Russia and Italy—between October 9 and 18.
In addition to a good number of diplomatic talks during the visit, Li attended the third round of China-Germany Governmental Consultations in Berlin, the 19th China-Russia Prime Ministers' Regular Meeting in Moscow and the 10th Asia-Europe Meeting (ASEM) Summit in Milan in that order
Full Story
Major Achievements of Li's European Tour
Germany, October 9-12
China and Germany signed trade, investment and technological cooperation deals worth $18.1billion.

Russia, October 12-14
Thirty-nine agreements were signed between China and Russia.

Italy, October 14-18
China and Italy agreed to strengthen cooperation in infrastructure construction, energy and financial services, high-end manufacturing, creative design and aerospace, and to expand bilateral trade, enhance industrial connections and increase two-way investment
more
Li's Proposals at ASEM Summit
- Asian and European countries should jointly safeguard regional peace, security and development.

- Asia-Europe interconnectivity should be strengthened, and trade and investment further liberated, so as to accelerate the establishment of a single Eurasian market.

- Joint efforts should be made to promote people-to-people exchanges and encourage social development.
more