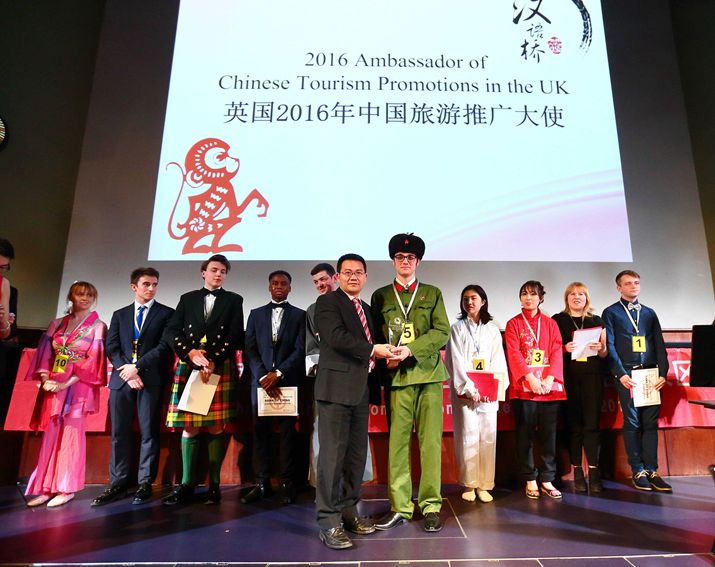 New British Prime Minister Theresa May gives a speech outside her official residence in London on July 13 (XINHUA)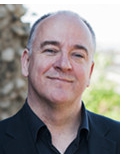 The outcome of the British referendum on the UK's European Union (EU) membership on June 23 was unexpected, despite opinion polls predicting a close vote. The decision by 17.4 million Brits to leave compared to the 16.1 million who voted to stay created an unprecedented crisis for Britain's political leaders.
No one disputes that the issues raised will take many years to resolve. The UK was exposed by the referendum as economically, socially and politically divided, with the system requiring substantial reform. The question is whether the new leadership will be able to start delivering that.
Former Prime Minister David Cameron will be judged harshly by history. His insistence on holding the referendum in the first place was questioned even by his closest associates, including former Chancellor George Osborne. The result has ruined the political careers of both men.
The new incumbent, Theresa May, also supported remaining in the EU, along with over two thirds of the members of parliament, though she kept a low profile throughout most of the campaign. It is now her responsibility to implement the UK's exit from the EU.
Fresh promises
However, nobody knows quite what this will entail. There is an ancient Chinese proverb about a tiger with a bell around its neck. The saying goes that the one who put it there is the one who should remove it. May has installed some of the most vociferous supporters from the "Leave" campaign to key positions, giving them an opportunity to spell out their vision for this.
The most prominent is Boris Johnson, the former Mayor of London, who played a major role in convincing the British public that it was in their interest to separate from some of their closest political and economic allies. As the newly appointed foreign secretary, he will be required to travel to some countries and meet people he voiced strong criticism of in the recent past. This could prove to be a punishing role, but perhaps it will be a cleansing one for him.
Though, the person granted the biggest mandate to hammer out an exit deal with Europe is veteran politician David Davies. Regarded as a tough operator, but sidelined during the Cameron years, he has been placed in charge of a new ministry with the somewhat cumbersome title, "Ministry for Leaving the European Union." His great challenge is to create a framework which preserves the UK's current interests—services, finance, education and exports—while simultaneously breaking free from EU regulations, particularly concerning the free movement of people. Immigration was blamed as the key factor for so many people choosing to leave during the historic referendum.
As in all campaigns, many promises were made in the three months leading up to June 23. The cost of EU membership was widely touted by exit campaigners as 350 million pounds ($461 million) per week. Likewise, total control over immigration was a central promise of the campaign. However, senior figures have now backtracked on both. Access to the vast EU market was arguably worth far more than 350 million pounds ($395 million) a week, while controlling flows of people to and from UK involves far more than just the EU.
Chinese implications
What does this all mean for the UK and China? A Golden Age of bilateral relations was heralded last year during Chinese President Xi Jinping's visit. Yet, May herself has no direct experience in foreign policy. Her background as a politician has been largely domestic, in both opposition and government, where she had served as home secretary since 2010. Though she was regarded as competent, she was not involved in talks concerning the new era of UK-China relations.
As prime minister, this will have to change, and change fast. Her sacking of Osborne means the key patron of the upgraded the UK-China relations is no longer in power, though it does not necessarily mean a change in policy. The issues Osborne was trying to address have not changed—the need for a better exchange of investment, trade and services. Chinese investment in the UK still only accounts for 0.1 percent of the overall stock of foreign commitments. British investment into China is only marginally better, making up 1 percent of the total. This has to improve.
One of the most pressing issues after Brexit is the preservation of the City of London as a globally competitive finance and services center. For all the distrust during the Brexit campaign over urban elites and experts, the City of London accounts for around 20 percent of Britain's GDP and creates huge numbers of high quality jobs. Instability for London will have a hugely detrimental effect on the rest of the country. In recent years, the city has positioned itself as a core trading center in Chinese yuan, with deal signed last year to accelerate this.
University of London student Jackson Ronnie Swinhoe, whose Chinese name is Wen Jie, receives a trophy after winning the Grand Prize of the 15th UK Regional [Chinese Proficiency] Competition of Chinese Bridge and is awarded as China's Tourism Ambassador in Britain by the China National Tourism Administration on March 19 (XINHUA)
London as a UK city within the EU had what is called passport rights, where British entities were able to operate across the entire single market of 28 countries. Withdrawal could severely hamper London's attractiveness and competitiveness. It is currently a European and global financial center, thus being relegated to merely a British one would be highly retrogressive. It might result in China needing to look elsewhere for a finance partnership.
If the UK now attempts to negotiate a free trade deal with China, then better access to the Chinese domestic services market would be at its heart. This is where the UK's strengths lie and where future growth is expected. This might put the UK, in this sector at least, in a stronger position than other European competitors where, at the moment, the talk of a free trade deal between China and the EU has stalled. But it would be tough to achieve, and an arduous process, which is far from ideal for the UK.
What is certain is that British manufacturers will need to make further considerations for dealing in the Chinese market. This will involve an unprecedented level of expert engagement, as Britain will need to have companies with people who understand and can link with China with commitment and intensity. Thus, Chinese studies in the UK may enter its golden era. Knowledge about China is significantly more important than it was before June 23.
As May seeks to enhance ties with China, she must carefully balance the strong security link with the United States. In a period where palpable tension exists between China and the United States, this could be a thorny problem. Too much engagement with China will lead to criticism from Washington, but too little could impair the UK's economic prospects.
Finally, the Brexit deal May has promised to implement will need to defend the global standing of British universities, which are also immensely important to China. Over 90,000 Chinese study in the UK and research links are increasing. In most global rankings, British universities like Cambridge, Oxford and Imperial are regularly in the top 20. Up to a quarter of their research funding in recent years has come from EU projects, thus a lack of access to these will be damaging.
There are many who believe that the whole notion of the UK leaving the EU is so hazardous to implement that it will never happen, though in view of the referendum result, this is unlikely. A second referendum is remotely possible, but only if the EU offers a vastly sweetened new deal which can be meaningfully presented to the electorate. The third and most likely possibility is that the UK will hastily produce a highly imperfect framework which will take years to fully implement.
The profound uncertainty over this period could be very damaging. For this reason, Cameron's gamble to support such a crude and imperfect way to make such a crucial decision will go down as the worst, unforced error ever committed by a British leader. If May can clear up at least some of the mess left behind, then she will be doing a good job.
The author is director of Lau China Institute at King's College London
Copyedited by Dominic James Madar
Comments to liuyunyun@bjreview.com