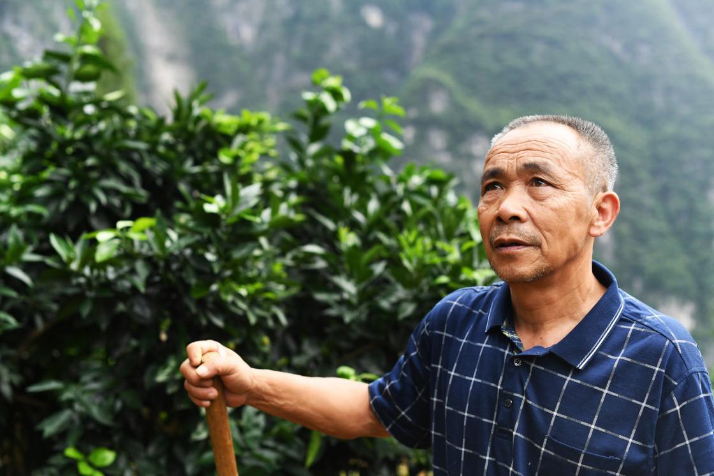 Mao Xianglin
Mao Xianglin, Secretary of the CPC Xiazhuang Village Branch in Chongqing, southwest China, won the 2020 Touching China Award for leading the locals to build a road connecting the village with the outside world. The award was given to 10 people and a team on February 17.
Xiazhuang is located at the bottom of a valley and surrounded by cliffs. It took nearly two days to reach the nearest town in the past.
After Mao headed the CPC village branch in 1997, under him, over 100 people started building the road with the most basic implements. It took them seven years to build the new road and six people died in the process. But thanks to their efforts and sacrifice, a motorable road was finally completed, shortening the journey to a one-hour drive.
By the end of 2019, the villagers rose out of poverty by growing oranges and watermelons, and the annual average per-capita income was 12,000 yuan ($1,829), more than 40 times residents' earlier income.