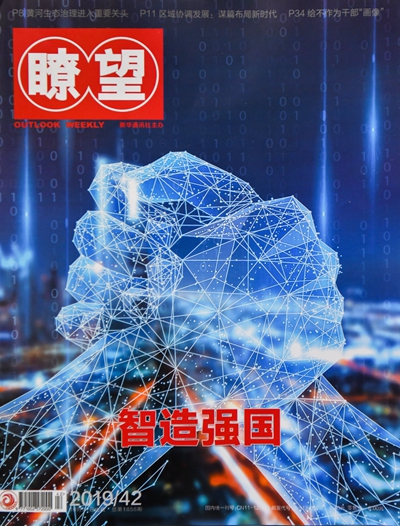 By connecting industrial production to intelligent technologies, the industrial Internet is making traditional manufacturing smarter. The emergence of the Internet, big data and cloud computing has injected new impetus into the new round of industrial revolution and seen bright prospects.
The industrial Internet can promote industrial restructuring and upgrading, improve resource allocation, create more profits and generate new business forms. Since it provides great opportunities for achieving industrial restructuring, China has placed a focus on the drive and worked jointly with global communities to improve innovation in the industrial Internet.
As the world's largest manufacturer, the country has continued its efforts to pursue high-quality development and become a manufacturing power. With growing industries and great market demand, it has seen the accelerating development of the industrial Internet in recent years.
However, many industrial Internet platforms are still experiencing the initial phase of development, which features high investment, slow returns and inadequate full-fledged business modes.
Besides, some enterprises also lack the capability of making innovation and coping with risks. The gap between leading enterprises and those with weak performances has not yet narrowed due to increasingly fierce competition.
To cope with this, related departments need to develop innovation centers to pool resources from enterprises, universities and research institutes and enhance commercial application of research findings. Efforts are also needed to encourage collaborative innovation, improve management modes and urge leading manufacturing enterprises to cooperate with downstream enterprises to achieve complementary development and improve the eco-system of the industrial Internet.
The rise of 5G technologies with high speed and low latency is expected to shore up the development of the industrial Internet. To further adopt 5G technologies in different industries, targeted plans are needed to promote its layout and launch trials in key fields such as car manufacturing and electronic information.
As the commercial use of 5G technologies enters a key phase, trans-industrial cooperation needs to be strengthened to integrate 5G and the industrial Internet.
(This is an edited excerpt of an article originally published in Outlook Weekly on October 21)